Worldcon 75's Art show hopes to feature a multitude of great artworks in different media.
We welcome all styles of original art by creators of all backgrounds within the auction gallery, the print shop, and the digital gallery. Subject matter should stay under the very broad umbrella of 'science fiction, fantasy, horror, astronomical, fannish, or related themes'. Nevertheless, we will reserve the right to leave out artworks or artists that fail to meet our quality standards. Artists are welcome to display work in any section of the art show or in all of them.
The art show will consist of three parts:
The auction gallery
The print shop
The digital gallery
The main attraction, the auction gallery, will contain work that may be available for purchase via written auction. Please note that we will NOT be holding a live voice art auction, for reasons of language and logistics. The auction will be run on paper bid sheets only; if you have works to be auctioned, please price them accordingly. There will also be a print shop containing work available for immediate purchase only, and maybe at a slightly more affordable price. And to make the art show as wide range and inclusive as possible, we are also hosting a digital gallery solely for digital artwork.
The digital gallery may also be convenient for those who, for whatever reason, cannot bring or ship their artwork to Helsinki.
Artists can arrive to put up their works on Tuesday 8 August. The art show will be open on all days of the convention (9–13 August) and paper auction bids will be taken until Sunday lunchtime (exact time to be announced). Artists can start taking down their artwork on Sunday afternoon, after the art show closes. The final moving out time is on Monday 14 August.
The art show will be built using Messukeskus's own display wall system. Standard wall panels are made of white hardboard. Artwork items can be attached using adhesives, screws or nails. The wall panels are 100 × 250 cm (of which 100 × 150 cm is optimally usable); please see the diagram. The tables are 70 × 200 cm and we are selling them in half-table units (70 × 100 cm). The digital gallery will have an attending fee per artist, as it will only be for displaying artworks without the possibility to purchase any of them.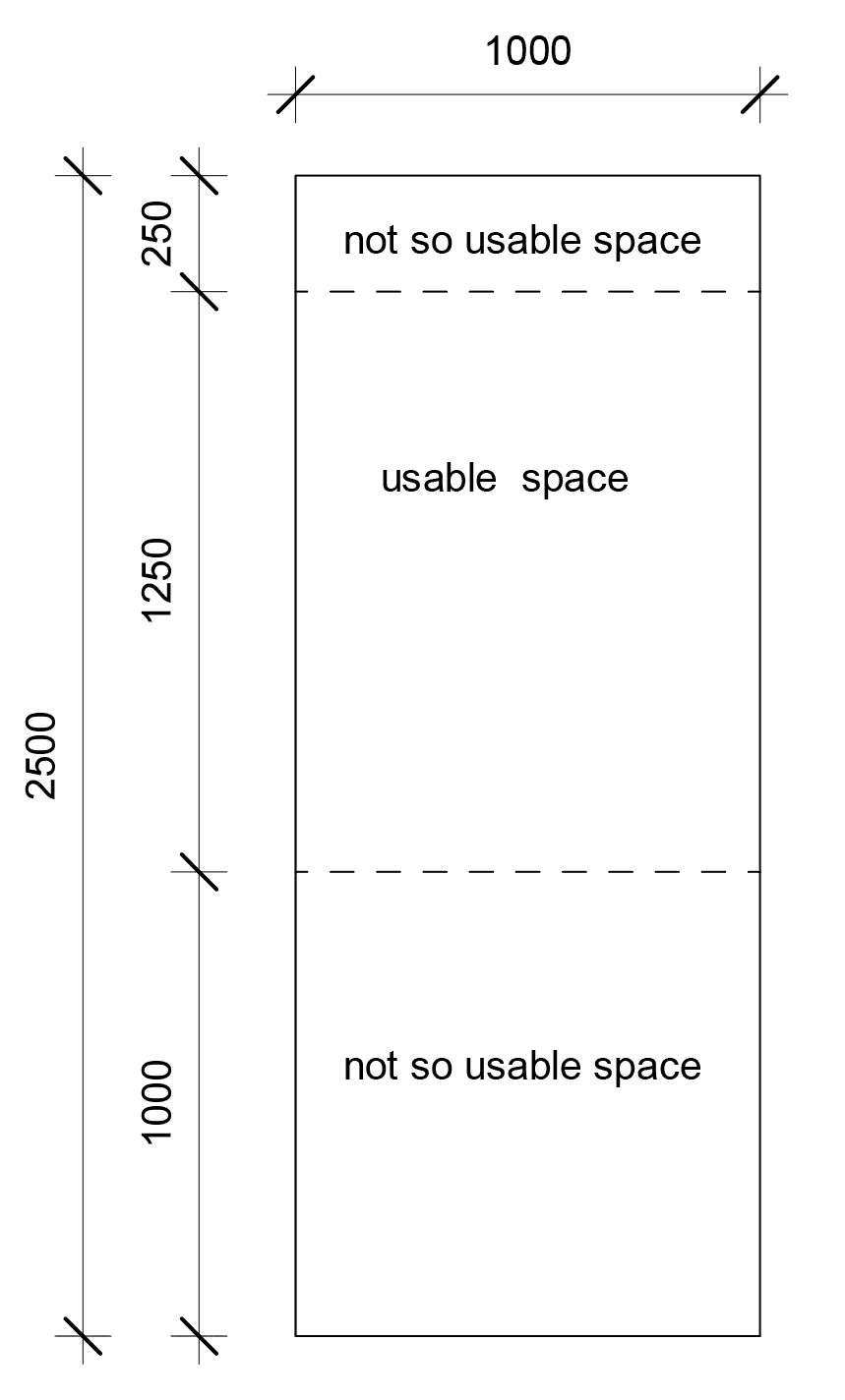 Diagram of a standard wall panel. All measurements are in mm. Larger image available here.
---
Entry Fees and Commission
Please note that all fees include all relevant taxes.
€30 per full size panel (100 × 250 cm, of which 100 × 150 cm is optimally usable) (maximum of 4 per artist)
€15 per half-table (a half-table is 100 cm × 70 cm) (maximum of 8 half-tables per artist)
Print Shop fee is €0.5 per item (not per different image)
Projected Art: €20 per artist (maximum 20 images)
There will be a €20 handling fee, in addition to the cost of postage, for mailing unsold art back to the artist.
To exhibit in the art show you must be a member of Worldcon 75. If you do not plan to attend, and are sending your work to the show via a third party, you only need a supporting membership.
There will also be a 10% commission on all sales.
Do not hesitate to send us an email if there is anything you need to know: artshow@worldcon.fi.
For relevant information about taxes and customs in Finland, please see the Exhibits FAQ for Taxes and Customs page.
---
Registration
Please read the official art show rules.
You can register to the art show following these instructions:
Visit https://members.worldcon.fi/.
If you are automatically logged in, great! If not, please enter the email address associated with your membership, and our systems will send you a login link.
Open the link once it arrives.
From the member profile that you should now see, select "Register for the Art Show".