The Worldcon 75 Dead Dog party will be held at Sokos Hotel Pasila on Sunday 13 August from 18.00 – 02.00. All Worldcon 75 attendees, staff and volunteers are welcome to come along. Please note that we will be checking convention badges on the door.
From 19.00 – 22.00, a tex-mex buffet will be available for 5€. Sodas throughout the evening are free, and there will be bar service throughout for those who wish to purchase alcohol. The restaurant and lobby/lounge areas will be available for gathering and relaxing. The hotel sauna is available to non-hotel guests for 5€ and includes a towel.
The easiest way to get there from Messukeskus is to take tram replacement bus 7X for two stops, and you're there. Below is a walking map.
The party is sponsored by the DC in 2021 Worldcon bid. Any questions, ask the Info Desk, check out our social media, or e-mail info@worldcon.fi. We look forward to seeing you there!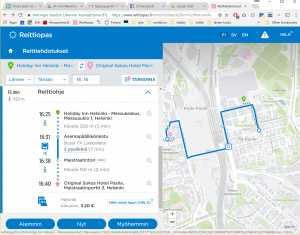 (click to enlarge)
Save
Save